"Let's make Instagram more vibrant."
In this blog, I'll present you the Best 5 free tools for Instagram that will make posting easy and creative on Instagram .
Content creation has empowered us to share vibrancy, knowledge, and creativity with the rest of the world. Did you know? Instagram is used by 1 billion people, with 700 million of them checking it continually.
With such a worldwide viewership, Instagram is promptly evolving a pivotal avenue in numerous digital strategies.
Are you looking for the Best 5 free tools for Instagram ?
I Khwahish Jain, am a certified Digital Marketer, Instagram & YouTube Consultant have explored the best 5 free tools for Instagram that will assist you to enhance your audience by following the easy method to edit, filter, transforming your content with the help of the given below tools.
"With pioneers, you become Paladin."- Jain Khwahish
Let's check out the Best 5 Free Tools for Instagram
Canva
Canva is among our go-to fully customizable tools for making graphics for digital networking, postings, and other projects.
Experts of Canva have crafted numerous spectacular Instagram layouts that you can mo it. The themes are designed with the proper measurements in consideration, so users can examine the concept rather than fretting out about diameters and proportions.
Users simply choose a design and customize the fonts, graphics, and backgrounds to match their requirements.
Special Features
Use it for free.
Easy to be used by beginners.
Access free elements.
A lot of background options are available.
Use images or upload from your device.
Easy to customize
User Friendly.
Important Note: A paid version is also available. Here, is the link to the website
Inshot App
InShot is an iOS and Android images and videos modifying app that allows you to experiment with a variety of altering and enhancing tools. It includes a variety of animation logos, typefaces, and filtration, as well as audio and motion features, to enhance the intensity and attraction of your movies and photographs to viewers.
The InShot app's entire UI is designed to function in portrait orientation, allowing you to effortlessly create video presentations, slide shows or operate on a single photo.
Special features
You can add photos.
Edit
You can add videos.
Trim and Crop as per your need.
You can easily Pre-cut, Duplicate, Delete and control Speed in videos.
Undo and Redo options are also available.
Add background music.
Important Note: Paid version available on both iOS and Android.
Click on the link to download https://inshot.com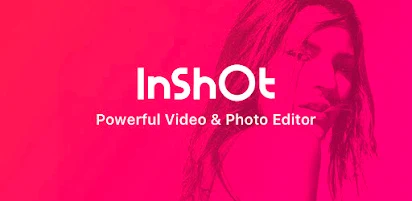 This could be everybody's favorite tool.
MetaHashtags can locate a large list of significant hashtags and offers hashtag analytics to assist you in choosing the best keywords for your profile. It not only informs you the number of times posts were made under each category, and how many posts were made every minute, the overall views of the important posts, the average comments, and the least " likes ".
If you google for a word, such as #tapestry, it will return not just to hashtag which include the precise term, You can even use it to access any Instagram account.
Special Features
Get access to unlimited hashtags
Filter hashtags
Keep your eye on competitors hashtags
Save hashtags
Export them on excel
Discover banned hashtags
Grow more with hashtags
Important Note: You can upgrade your plan to access unlimited features
Click on the link to download this application
Later
Later makes it simple to organize social media posts across all platforms and integrate your photographs into interactive, branded items with a customized link in your profile. Besides this, it saves your energy & time by supporting you achieve your business goals. Instagram, Facebook, Twitter, Pinterest, Linked In, etc. are all supported.
Special Features
Users can generate content
Schedule stories for Instagram
Generate Hashtags
Schedule posts for Pinterest
Access Instagram Analytics
Important Note: You can select from different plans.
https://later.com/pricing/ Here is the link.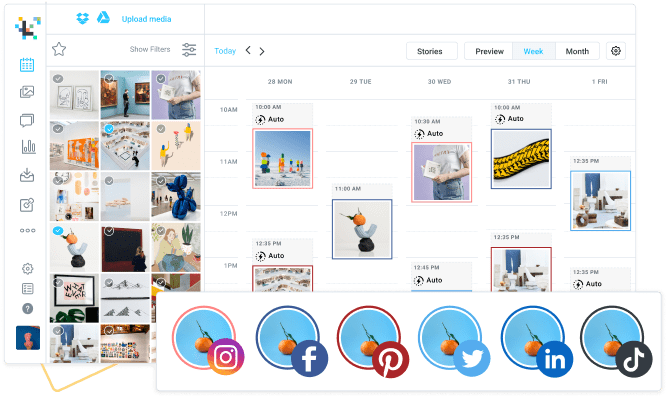 NotJustAnalytics
A well-structured tool designed for analysis of Instagram. It's very easy to be used by beginners and all the professionals for the perfect result. All those who are looking to save time, effort and make their existence the mark on others can use it for free. They assist customers inefficiently to manage Instagram accounts by evaluating valuable facts. They have set up various groups where users can preserve effective talks regarding recommendations for changes.
Special Features
Easy to download Pdf reports
Easy to Manage customers
Reality control of your Profile
Save time
Know stats of your competitors
Important Note: You can Login with Facebook is the direct link: https://www.notjustanalytics.com/
Conclusion:
All of these apps must be installed on your phone. They make things easier for you. Many apps can improve Instagram activities but these Five are the must-have apps/ websites for any Instagram manager. They'll help you with every aspect of your Instagram strategy, from content creation to increase your following, from content scheduling to analysis of the profile. The best part is that they are either free or extremely inexpensive.
Get these best 5 free tools for Instagram installed today, for a more delightful & tremendous experience. If you want to get in touch with me click here.
What are the best 3 tools do you think? Don't forget to give your valuable opinions in the comment box.
Do tell me your favorite Instagram tool, if you are using any.